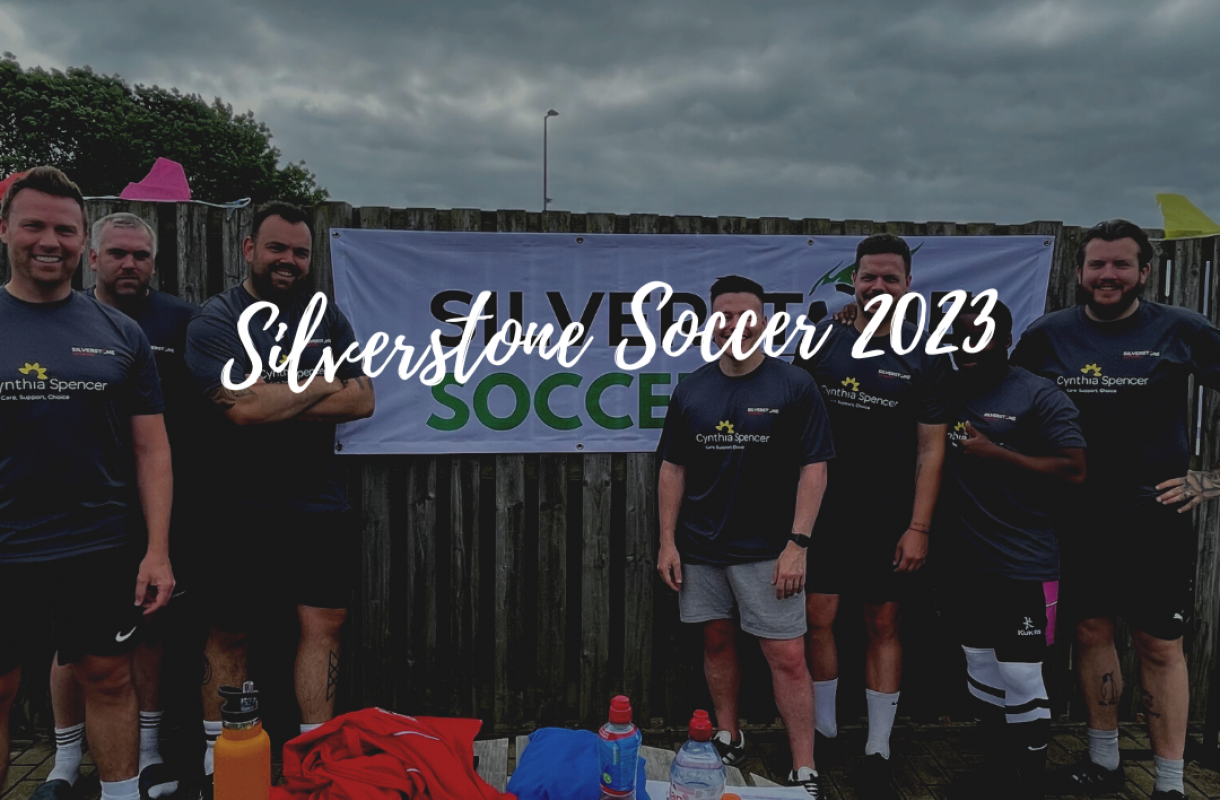 Posted in
Charity Event
On
5 July, 2023
By
Scott Norville
A Heartfelt Thank You for Supporting Silverstone Soccer 2023
We are thrilled to announce the successful conclusion of our fourth annual Silverstone Soccer charity event. This year, we raised an impressive £2365.50, and we couldn't have done it without the incredible support from our community. We would like to extend our deepest gratitude to everyone who participated, donated, and cheered us on. Your generosity and spirit have made a significant difference.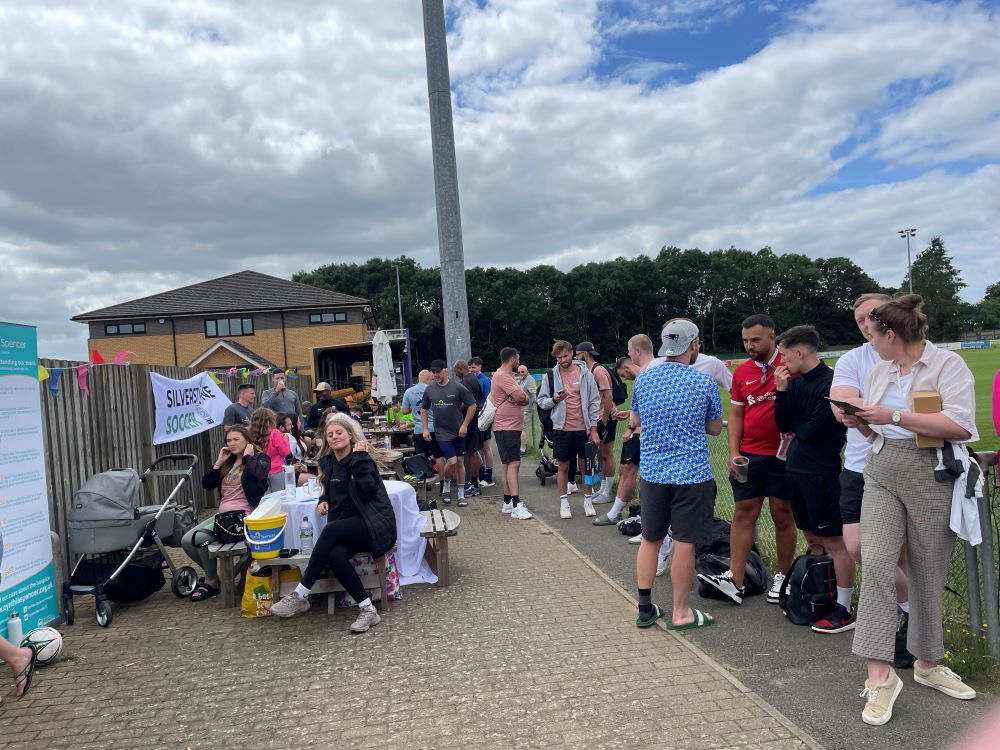 Silverstone Soccer began as a small initiative to bring together local businesses for a friendly football competition, all while supporting a worthy cause. Over the years, it has become a popular local business calendar event, attracting teams from across Northamptonshire and beyond. But the heart of Silverstone Soccer is the cause it supports: Cynthia Spencer Hospice.
Cynthia Spencer Hospice has a rich history of providing invaluable support to individuals living with incurable illnesses, their caregivers, and those grieving the loss of a loved one. The hospice is a beacon of hope and comfort for many in our community, offering services from emotional and spiritual care to practical advice and support.
The hospice's dedicated clinical team, which requires £4.4 million annually to deliver its services, works tirelessly to ensure that patients and their families receive the care they need. The funds raised through events like Silverstone Soccer are crucial in making this possible.
This year, our funds will go directly towards supporting the hospice's services, ensuring they can continue to provide vital support to those who need it most. We are proud to support Cynthia Spencer Hospice, a charity close to our hearts that has touched many lives within the Silverstone team.
The day of the event was filled with camaraderie, competition, and community spirit. Teams from various businesses showed off their football skills, cheered each other on, and, most importantly, rallied together for a common cause. The atmosphere was electric, with everyone from players to spectators fully engaged in the event's spirit.
In addition to the football tournament, we also held a grand raffle with some impressive prizes. The excitement of the draw added an extra layer of fun to the day, and we were delighted to see the winners' reactions to their prizes.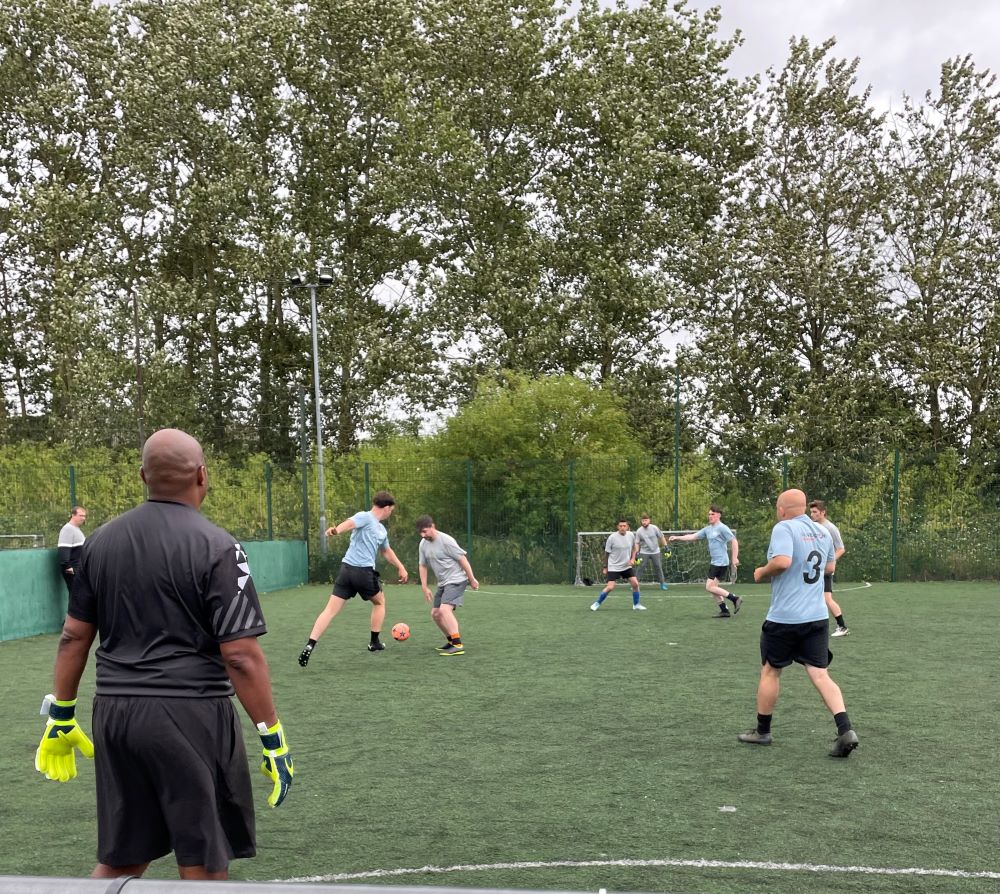 As we reflect on the success of Silverstone Soccer 2023, we are reminded of the power of community and the difference we can make when we come together. We look forward to next year's event and hope to see you there.
Once again, thank you for your support. Together, we are making a difference.
A little more about the charity;
Cynthia Spencer Hospice, based in Northampton, is more than just a place. It's a lifeline for people facing the most challenging times. The hospice provides specialist palliative care for people diagnosed with life-limiting and terminal illnesses, offering medical support and emotional and spiritual care.
The hospice's holistic approach to care focuses on improving the quality of life for patients and their families. They offer various services, including in-patient care, outpatient, and community services. This comprehensive approach ensures that every patient receives the care they need, whether in the hospice, at home, or in a care home.
In-patient care at Cynthia Spencer Hospice includes symptom management for complex conditions, respite care, and end-of-life care. The hospice's dedicated team of doctors, nurses, and healthcare professionals work around the clock to provide the highest level of care.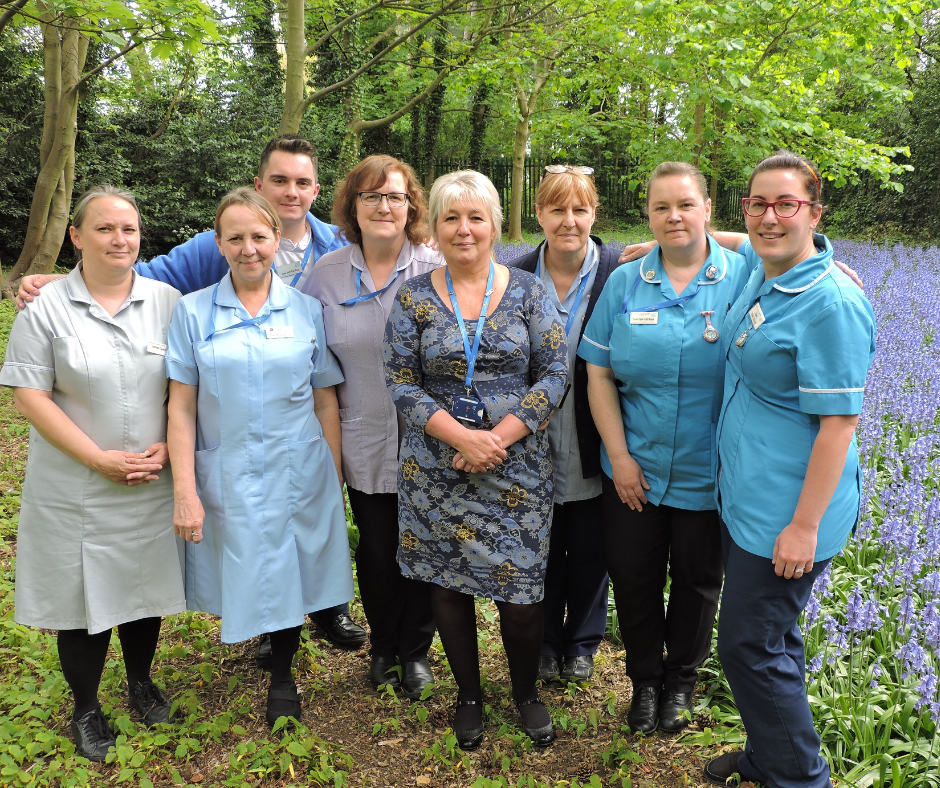 Outpatient services include a range of therapies and clinics designed to support patients and their families. These include physiotherapy, occupational therapy, complementary therapies, and psychological support.
Community services are a crucial part of the hospice's offering. The hospice's community nurse specialists and Hospice at Home team provide care and support to patients in their homes, ensuring they can live as independently as possible.
Cynthia Spencer Hospice also offers bereavement support to families, helping them navigate their grief and adjust to life after their loss. This support is available to all family members, including children, who may need help understanding and coping with their feelings.
The hospice is also a hub for education, training healthcare professionals and promoting best practices in palliative care. This ensures that the highest standards of care are delivered within the hospice and the healthcare community.
The work of Cynthia Spencer Hospice is funded through a combination of NHS funding and public donations. Fundraising events like Silverstone Soccer ensure the hospice can continue providing vital services.
The hospice's mission is to provide the best possible quality of life for those facing life-limiting illnesses and support their families through their challenges. Every pound raised, every volunteer hour given, and every service provided brings them closer to achieving this mission.