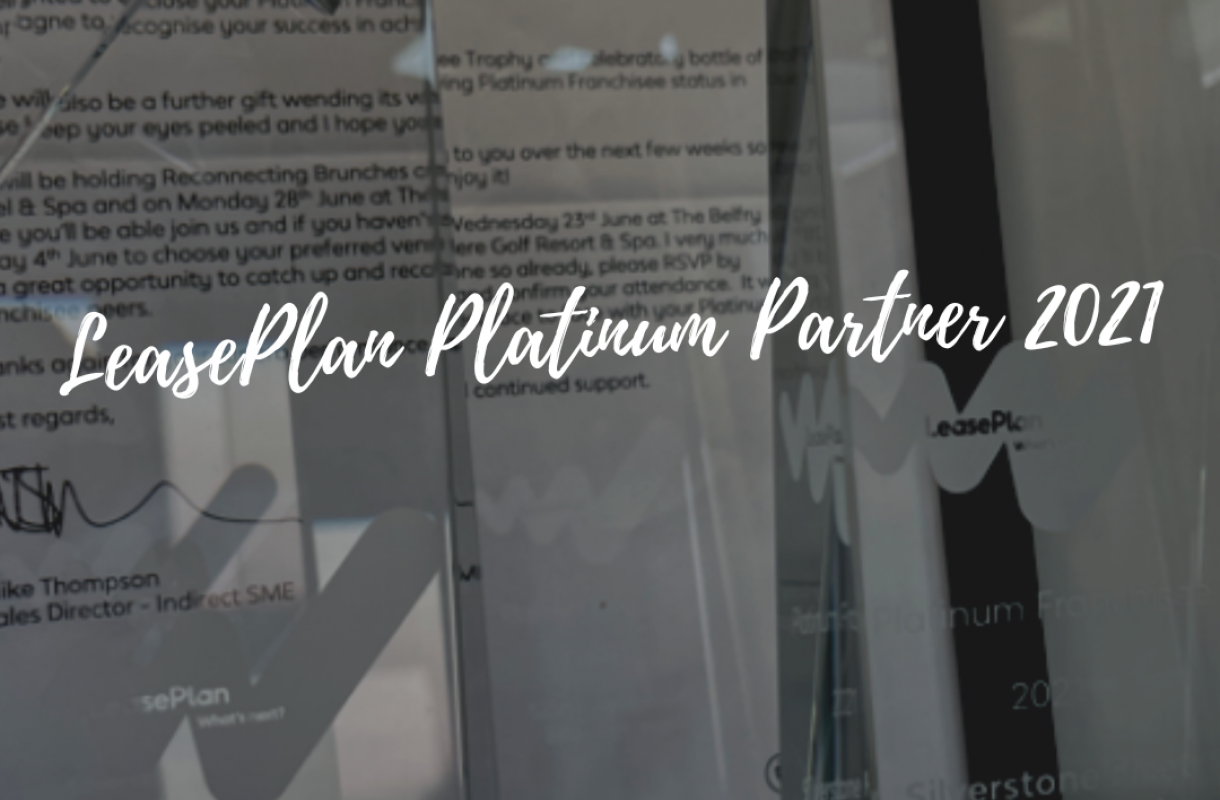 Posted in
LeasePlan
On
16 March, 2022
By
Scott Norville
An award-winning car and van leasing firm has received another prestigious industry prize - the LeasePlan Network Platinum Franchisee Status for 2021.
Silverstone Leasing has been awarded the highest recognition from the world's largest vehicle leasing and fleet management operation, LeasePlan, for the second year running.
The much-coveted Platinum status is only given to a small number of UK businesses to acknowledge their dedication, hard work and excellence in customer commitment.
As one of the UK's leading funders in the vehicle leasing sector, LeasePlan's nod is an impressive accolade.
Silverstone Leasing's managing director Scott Norville said: "Awards such as this are testament to every member of my incredible team, who regularly go above and beyond for our customers.
"We have faced unprecedented challenges across the industry for the past couple of years and for us as a business to be recognised with this award shows the dedication and hard work that is put in at Silverstone.
"Well done to everyone for their commitment. It is a real honour to be recognised for this by a global powerhouse like LeasePlan and we will continue to be proud to offer an outstanding level of customer service and care."
Scott added: "Customer service is paramount to Silverstone Leasing and we pride ourselves on being a family run, friendly organisation. One of our most important values is ensuring the customer is at the forefront of everything we do. Thanks to working in partnership with the best funding providers in the UK, we can offer market leading deals with unparalleled customer service levels. This is what we refer to as The Silverstone Experience."
Silverstone Leasing celebrates a whole decade of trading in 2022. Scott's thriving firm boasts a dedicated team, an impressive collection of online reviews and a host of awards.
The company has come a long way since Scott set up alone. He started out by hiring a desk in his sister's office in March 2012. Silverstone Leasing was incorporated less than six months later in August 2012.
"When I started the company, my vision was to create a business that supplied cars and vans to local businesses and private individuals and giving them the best offers and customer service in the industry," said Scott.
"It is this emphasis on customer service levels and constantly striving to better them that has been the main reason for our success as it shows integrity, that we are trustworthy, and makes us stand out from our competition."