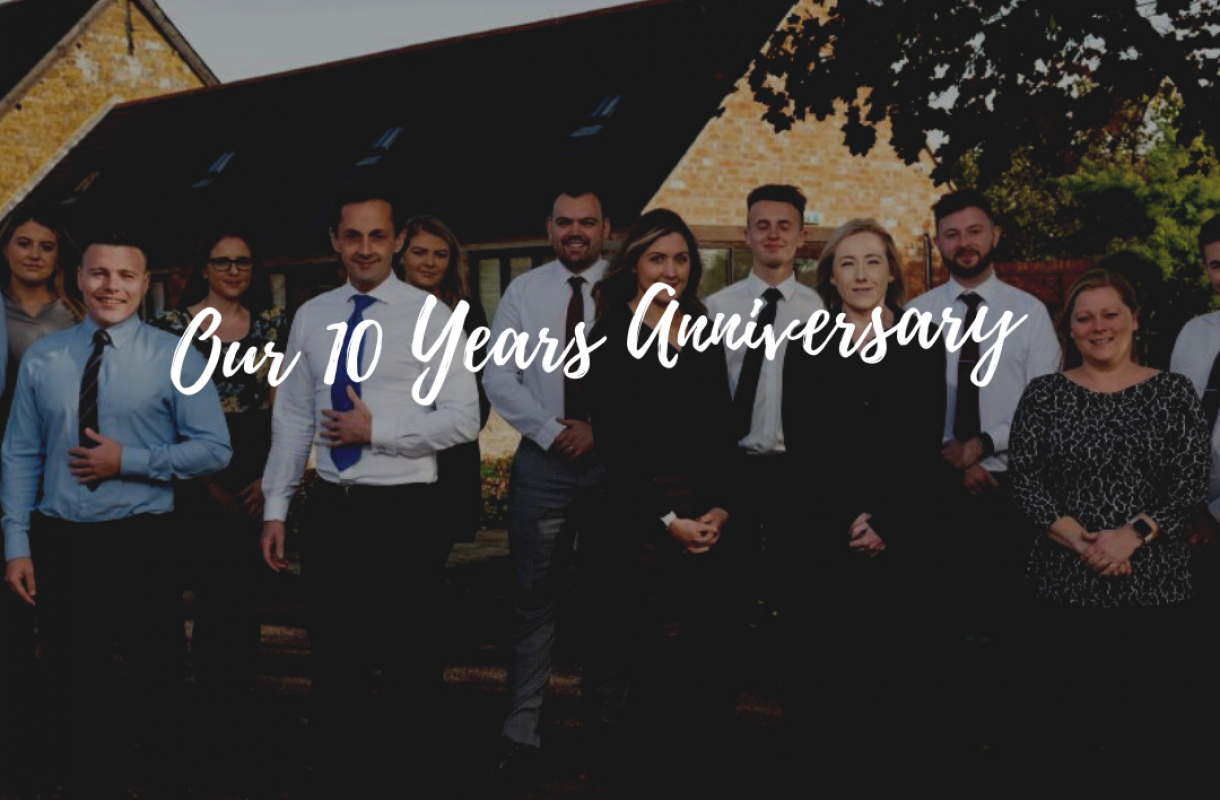 Posted in
10 year anniversary
On
21 July, 2022
By
Aby Mason
My own words - by Scott Norville.
It's difficult to believe that it has been a whole decade since I set up Silverstone Leasing.
At the time, I saw a gap in the market in the vehicle leasing industry for a company that championed high customer service and care looking after local and national fleets intwined with personal leasing. 10 years later, I can proudly say that is exactly what Silverstone provides.
Before I started the Silverstone journey, I worked for a BMW dealer supplying cars and quotations to the broker market. This gave me a great insight into how the world of brokers worked.
The leasing broker market was saturated and had been for years with many 'bedroom brokers' offering services with extremely poor customer service.
On the flip side to this, many other brokers were high volume brokerages focusing on churning out cars, rather than on the customer and journey.
Silverstone Leasing was born out of recognising the gap in the market for a customer-focused solution.
I had the idea in the March of 2012. We were incorporated that August.
But the country had just come out of a recession, so it took a lot of long hours to build the business and a lot of rejection in the early days from finance partners, due to length of time of trading.
With a lot of perseverance and small steps I managed to get the company off the ground. Being told it wouldn't work due to the saturation in the leasing marketplace also gave me the drive and the thirst to succeed!
Thanks to my sister Stacy and the other directors at her company, Filtration Control Limited, we were allowed to work at their office in Brackmills Industrial Estate, on the basis that Silverstone Leasing would look after their fleet of cars at the time.
In our first full year we delivered 50 vehicles to customers. In 2019 before the pandemic, we handled 756 vehicles. And even with the disruption posed by Covid-19, semiconductor shortages, Brexit and the Ukraine war, this year (2022) we are anticipating deliveries of up to 1500 vehicles nationwide with a continued yearly growth of 25%.
We work with the top finance providers which enables us to provide exceptional market leading offers and support to our clients. All our vehicles are supplied through a national network of main dealers.
In 2017 we moved to a purpose built barn conversion at Preston Deanery, this was a big step for us, but much needed.
We've created 14 jobs, supporting the local economy, and we give back to the wider community by sponsoring a grassroots football team and regularly fundraising for charity, Cynthia Spencer Hospice.
We care, it's that simple and my entire team has the same ethos.
To say I am proud of what we have achieved as a team would be a huge understatement. Despite all the challenges of the past two years, we continue to work hard, dream big and provide a first-class customer service. The positivity and willingness of the Silverstone collective alongside our hoard of awards and valued collection of online reviews is both humbling and inspirational.
We always strive to be better, to do more and to be the best possible version of the industry for our clients.
Here's to the next decade!